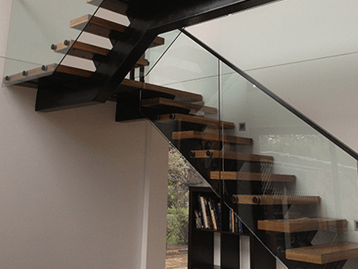 Who We Are
With more than 20 years of experience in the industry, we've gained a wealth of knowledge to provide the best advice and services to clients around Melbourne and across Victoria.
We pride ourselves on our dedication to fine craftsmanship and our exceptional customer service for all our projects. When you choose Going Upstairs, you can have a peace of mind that your project is left in the capable hands of our skilled team. We provide a friendly service and welcome all sorts of innovative ideas to bring your vision of the perfect staircase to life.
Staircases have been and will always be our passion at Going Upstairs.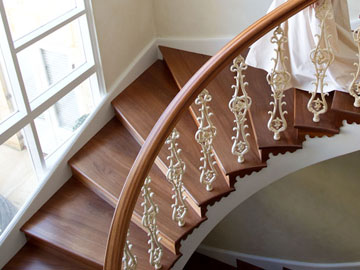 What We Do
Whether it is a simple straight flight, a feature steel spine stair or a grand double geometric masterpiece - we can advise, design and create your vision of the perfect staircase.
We work with an extensive range of timber, steel and glass, so whether it is a residential project (builder or owner-builder), commercial or industrial, we can help you realise the staircase you envisioned for your property.
Get in touch with the best staircase builder in Melbourne today to get started!