Steel stringers offer a structurally sound free standing staircase, but also can add a unique architectural feature to your stair well.
It can be a simple central stringer, a traditional stair case using flat plate steel stringers, a fully cantilevered steel stair floating out of a wall, to our own complex.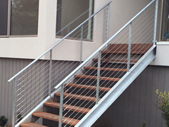 Standard Staircase
Standard steel stringers in place of timber are ideal for external applications. They can also be an architectural feature for your staircase.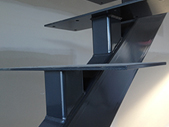 Centre Spine
Centre spine stringers are solid and sturdy. Timber treads are screwed to the plate softening the industrial look of these stairs.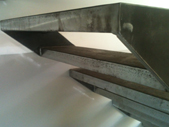 Cantilevered Steel Stair
Cantilever stairs can maximise space as there is only one fixing point, and can be a striking feature in any home.